Mô tả chi tiết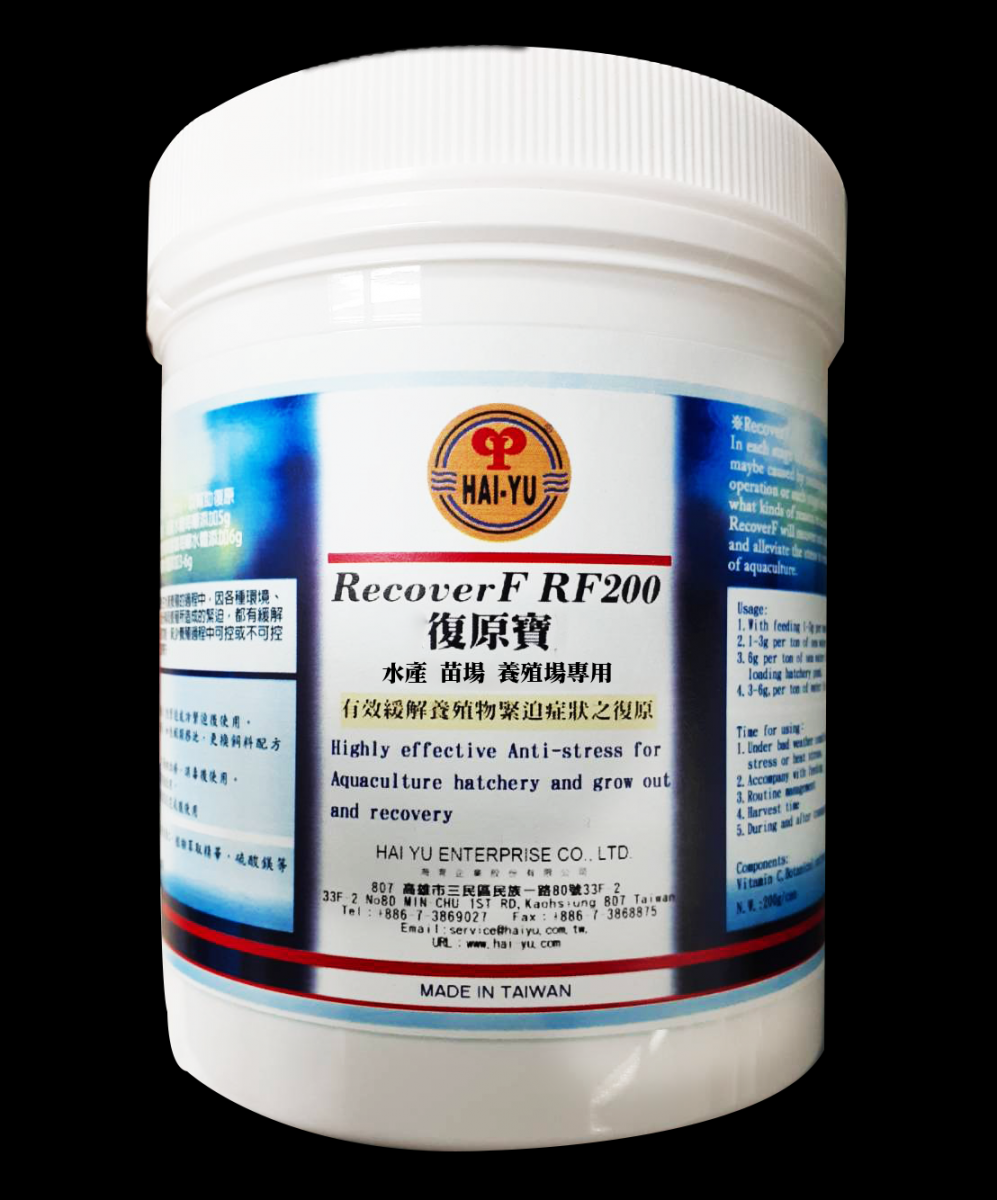 RecoverF
Highly effective Anti-stress for
Aquaculture hatchery and grow out
and recovery
Heat stress,cold stress,high density stress,
shipment stress.............etc

To alleviate all kinds of aquaculture stress
effectively.
In each stage of Aquaculture the stress
maybe caused by nature weather, human
operation or each stage needed. No matter
what kinds of reason to cause the stress,
RecoverF will recover our aquaculture species
and alleviate the stress to reduce the loss
of aquaculture.
Usage:
1.With feeding 1-3g per meal for recovering
2.1-3g per ton of sea water
3.6g per ton of sea water if in the heavy
loading hatchery pond.
4.3-6g,per ton of water for shipment.
Time for using:
1.Under bad weather condition such as cold
stress or heat stress.
2.Accompany with feeding
3.Routine management
4.Harvest time
5.During and after transportation


Vitamin C,Botanical extraction
thêm hình ảnh