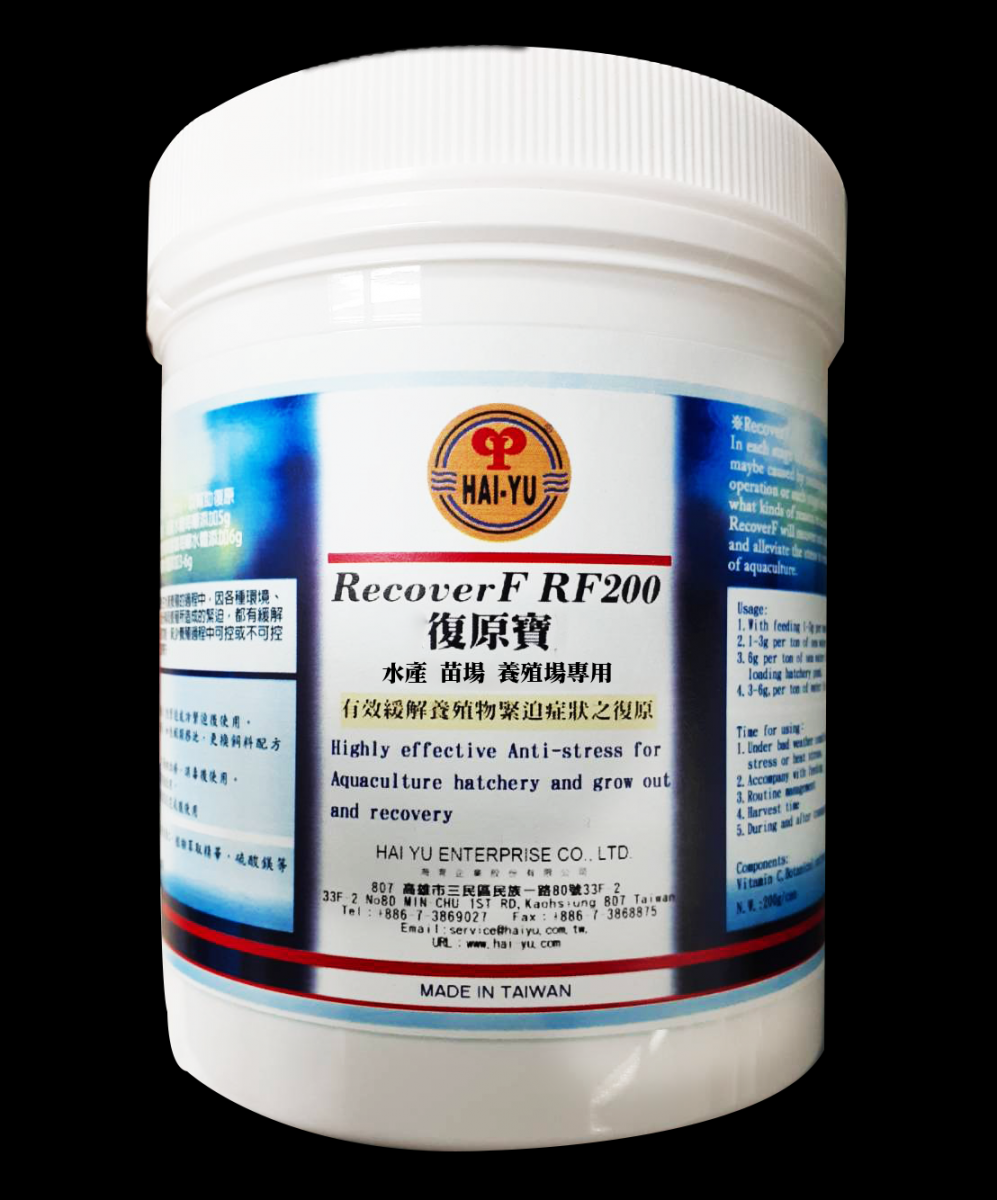 RecoverF
Highly effective Anti-stress for
Aquaculture hatchery and grow out
and recovery
Heat stress,cold stress,high density stress,
shipment stress.............etc

To alleviate all kinds of aquaculture stress
effectively.
※RecoverF
In each stage of Aquaculture the stress
maybe caused by nature weather, human
operation or each stage needed. No matter
what kinds of reason to cause the stress,
RecoverF will recover our aquaculture species
and alleviate the stress to reduce the loss
of aquaculture.